---
MEET

CHRISTIE

MARIE

SHELDON
Restoring love to the planet, one person at a time.
Ever since I was a child, I knew I had a special gift.
The people around me were aware of it too. It all started when I began seeing bursts of intuition in my head, which I used to make a variety of predictions about upcoming events.
These predictions were not always pleasant, and my mother was understandably not very amused.
And so I spent most of my childhood and teenage years treating this gift like an estranged family member—I knew it was there, but I tried my best to ignore it.
But 15 years ago, my life took a shocking turn.
One evening, I was visited in my living room by what I can only describe as beings of light.
They glowed with a nearly blinding aura. They emanated a sort of powerful yet calming energy. I could swear I was daydreaming, so I blinked a few times.
And yet every time I reopened my eyes, there they were, as real as the mantelpiece painting hanging behind them.
"We want to show you how to heal and help people," they said. "We will show you how. Just trust our guidance."
CHRISTIE MARIE SHELDON
Founder of Love or Above
Christie Sheldon is an Intuitive Healer and Medium. She connects to the Infinite realm to shift, change, and transform people's lives. She has worked with over 20,000 Clients and demonstrates these talents on the Radio and in Seminars.
---
And then they vanished.
Since that day, I haven't seen these beings of light again—but I feel their presence and guidance seeping into each and every moment.
Six months after that incident, I met my first client. He was a middle-aged man with chronic back pain who had been sent to me by a chiropractor. This man had already seen all the chiropractors in the area, and none of them could find a solution to his condition.
And so I tried reading his energy. What I found was an accumulation of mixed emotional energies that had been trapped in his back since he was 18. I visualized myself pulling this energy out of his back, and sent him home.
Little did I know what I had just done.
Two weeks later, the man called me.
"I had a funny dream the day after you treated me," he said. "There were all these types of chairs in my house. Tall ones, short ones, big ones, small ones. In the dream I jumped out of bed, and started sitting in all these chairs. My back felt perfect."
He went on to explain that he had just fired a man whom he'd hired to build a shed behind his house. He then spent the next two weeks carrying materials, sawing and hammering wood, and completing the shed by himself.
Remember this was a man whom for years couldn't sit down for more than 15 minutes without getting sharp pains in his back.
He had waited two weeks to call me just to be sure the pain relief was permanent. It was.
And that's how my journey began.
I am now a fully realized intuitive healer and author, and I'm committed to using my gift to help people eliminate their energy blocks, raise their vibrations and manifest their ideal realities.
Over the past 15 years I've spoken on radio shows, seminars and conducted over 20,000 private consultations for my clients, some of whom are renowned political and business leaders.
I've set up this website to spread my message even further—because I firmly believe that if enough people raise their vibrations, we can restore love on the planet.
And so I'd be overjoyed if you take a moments to go through my website, and see how I can help you change your life. Let me show you how to turn on your spiritual gifts, make your inner light brighter, and start living from the vibration of love or above.
Always remember that YOU are the greatest gift you bring to the world.
Living from love or above,
---
Christie Marie Sheldon
---
Love or Above Video Review
Proudly published by Mindvalley.
Mindvalley spreads game-changing ideas in fields like entrepreneurship, spiritual growth, parenting and more. The kind of ideas that mainstream education often ignores.
We scour the globe for authors, trainers and visionaries with transformational messages, which we then take mainstream through our optimized marketing processes. Our mission is to touch 1 billion lives by being a new kind of publishing company: one that merges experimental technology, engaging artistry and conscious marketing to build passionate tribes around the causes we support.
Marketing is Mindvalley's first passion, our second is work culture.
We're constantly experimenting with new ways of growing, inspiring and delighting our people. For instance what happens when employees are given an hour a day to spend on their personal growth? What if company meetings are banned and replaced with "Awesomeness Reports"? How do people react to random treats throughout the week, like massages in our Meditation Room and inspiring poems on their desks?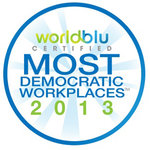 Mindvalley strives to be one of the world's top workplaces, and today we attract talent from over 32 countries. Our efforts have earned us a spot on WorldBlu's List of Most Democratic Workplaces for five years running. We recently also made the Game Changers 500 list—a selection of visionary organizations that are reinventing the world and redefining the rules of business.
We invite you to learn more about Mindvalley and join our tribe—whether it's as an author, a customer or an employee.
---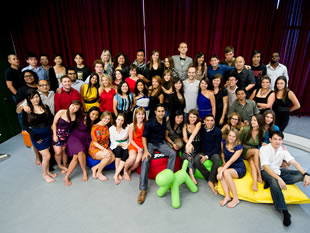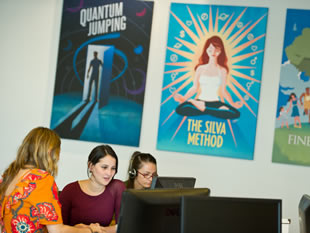 About Us
We connect authors with the internet generation. But it's our unique culture, more than anything else, that makes Mindvalley what it is. Over the past four years we've won accolades for creating one of the most unique and desirable work cultures in the world.
Planet First
We're on a mission to bring enlightened ideas to 1 billion lives. But as we do so, we place a firm emphasis on running a business in a way that's good for the world. From saving the Amazon rainforest to bringing new standards of workplace culture in developing countries, Mindvalley puts the planet first.
Careers
Imagine collaborating with some of the smartest, craziest, most passionate people on the planet… learning the freshest, most innovative ideas in the world of marketing and personal growth. Ready for a new challenge? We're hiring all year round.
---