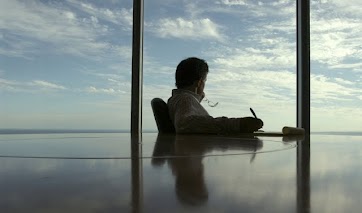 You've got a brilliant project in mind. A plan to implement it. Yet your desk is suddenly in dire need of organizing and cleaning and there are 78 emails that need attention right away. I can't do get started on a new project until this stuff is taken care of.
You have an opportunity to call that really interesting person you met at the trade show. But it's easier to not make the call. Next week you'll have more time. I have too much on my plate right now to network.
You have bills to pay and you know your checking account is running low. You don't want to get depressed seeing a smaller number than you'd like so you avoid opening your online account. The bills go unpaid. Tomorrow is a better time to take care of the bills. I need to check my email.
Your registration tags are expired. You're in the grace period and even it is drawing to a close. Only three days left before your plates are illegal. But today's for sure going to be busy at the DMV. I can let it slide a day. Nobody will notice.
Bathing suit season is HERE. Not in two months, not even two weeks. And you haven't started the diet you promised yourself months ago. Well life got in the way, you know… I just won't wear a bathing suit.
Sound familiar?
You have the procrastination bug. You're not alone.

Sign up and download a free Energy Breakthrough Kit to learn more about your spiritual gifts

Procrastination – not lack of time, not lack of ability – is the number one reason things don't get done.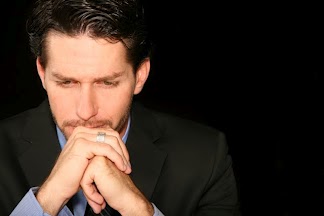 It doesn't feel good, does it, to have all that unfinished business hanging over your head? What you may not know is that it's a tremendous energy drain that actually lowers your vibration. Unfinished business is a negative vibration because of the internal conflict (knowing you should yet not acting) and your feelings of not wanting to act. Every time you think about those undone tasks, you are devoting precious mental energy to something that should have been yesterday's news – mental energy that could be spent on more worthwhile, vibration-raising and fun things!
What causes procrastination? It boils down to one word: FEAR.
Fear of success. Fear of failure. Fear of not being good enough. Fear of rejection. Fear of not having enough money. Whatever your reasons and rationalizations for not taking action, they are based on subconscious fear. The brilliant project; the golden networking opportunity; your financial situation; your auto registration; your fit, sexy body… all take a back seat to fear. Overwhelm, by the way, is fear, too…
Fear causes inaction or the desire to avoid acting – also known as procrastination.
There's only one way to banish that fear. Just DO what needs to be done. Awful news, I know… but there is no magic pill that will make the procrastination bug go away!
But there is hope. All you have to do is establish a new habit.
You may not realize that if you are a chronic procrastinator, it has become a habit! You are so used to putting things off until the very last minute (or letting them go late). But don't you feel better when you do these things that have been hanging over you? Of course you do.
So here are some ways to create a habit of action and replace what has become a habit of procrastination.
1.  Do the "no fun" things first. Make a list of things you have to do this week and today. Highlight the things you DON'T want to do and make it a point to do one or more of them every single day before you do anything else on the list (including organizing your desk or checking emails).
2. Focus on the end result. What about the things you WANT to do, but procrastinate on anyway? Reward yourself by immersing yourself in the good feelings of moving toward your desires.
These work if your procrastination habit isn't that entrenched and if you're not really dreading the task. But they're not going to get you to quit procrastinating. So here is the magic formula: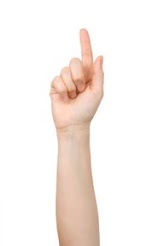 3. Create a new habit: "Do it first." The way to get things done is to get up in the morning and first thing, BEFORE you have a shower; before you get dressed; before coffee; before yoga; before breakfast; before the family gets up – DO ONE THING YOU HAVE TO DO. Just one thing. Doesn't matter how big or how small, just do one thing every single morning before the day starts.
Do this consistently for 30-90 days (depending on how stubborn your procrastination habit is) and I guarantee, you will replace it with an action habit.
Success in creating a new habit hinges on one thing: reward. We don't create habits out of things that don't feel good (procrastination makes you feel good because you avoid your fear). So the key to establishing this new habit is the GOOD FEELING of having accomplished something. It feels great!
Action eliminates fear. See, that one little thing you did, didn't kill you, did it? You actually feel GOOD for having done it. And you're one step closer to your goals.
Now, here's the kicker. You must start tomorrow morning (it's already too late today so you may as well enjoy your very last day of procrastination… EVER). I'm serious. NO excuses. You will get up in the morning and tackle one thing you've been putting off. Make your list right now so you know exactly what you're going to get out of your hair first thing in the morning.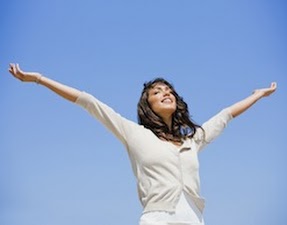 Good news – it's a lot easier than you think. But you still have to do it. No one is going to do it for you. All  you have to do is get up 15 minutes early and TAKE ACTION.
So bask in your very last Procrastination Day. Celebrate it. And tomorrow, celebrate Action Day.
Why put your dreams off 'til tomorrow when you can enjoy them today?

Sign up and download a free Energy Breakthrough Kit to learn more about your spiritual gifts